International Management Staffing Agency LLC

According to the National Computing Centre, many employers are as interested in the person as they are in the experience or pieces of paper they can produce.

Qqualifications are just a part of the entire recruitment puzzle and that bosses and HR departments have their eyes open for something that makes candidates stand out.

"Employers will also typically be looking for soft skills, such as ability to get on with others, self motivation, leadership and project management.

Ccandidate should be able to display a mix of academic qualifications, personality and skills in order to succeed.

Meanwhile, the recent Recruitment and Employment Confederation Report on Jobs showed that there was a strong rise in both permanent and temporary placements in 2015.


Better Jobs ... Better Future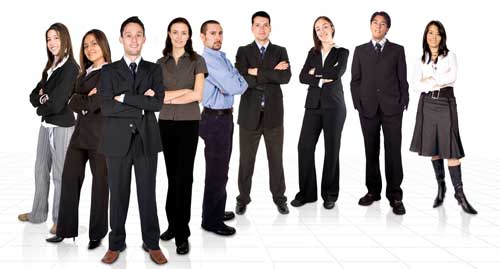 Professional training materials are the cornerstone of all business training and development activities. These classroom-ready workshop materials will save trainers hundreds of hours of preparation, and ensure a polished impression for new and seasoned trainers alike.

__________________________________________________________________________________________________________________________

__________________________________________________________________________________________________________________________


​
International Management Staffing Agency. LLc
​Direct Hiring Strategy and Agreement

To broaden

(IMSA)

scope and help clients meet their hiring goals,

(IMSA)

recruit to special audiences, Mechanical Engineers Technicians, R&D Technicians, Executive services, military veterans and spouses, seniors, minorities, the disabled, and those with niche skills.
​
​

(IMSA)

has received positive feedback among candidates by screening their resumes through South Carolina Unemployment Job Link website.
​


(IMSA)

eligible candidates are guaranteed "ready to work", and should clients not be satisfied with their performance within the first 30 days, we guarantee replacement to fill the position immediately.

​​​​


Pricing Strategy


​
Fees for temporary staff are an hourly rate based on the skills and experience required, with fees quoted on a per assignment basis.
​
​Bill rates include the hourly wage rate paid to the employee, all legislated employer contributions, and all direct administrative costs.
​
(NOTE: 25% of hourly wage but rates drop to 20% when company hires 4 or more) please read below policy for fee agreements.
No. of Hires Temp Fee 6 Month Contract 12 Month Contract Guaranteed Placement
​
1--------25% -----------15%----------- 10%------- (within 3 Mos.
2------- 25% -----------15%----------- 10%------- (within 3 Mos.
3------ 25%----------- 15%----------- 10%--------(within 3 Mos.
4------ 20%----------- 10%------------- 5% -------(within 3 Mos.
5------- or More----- 20%----------- 10%-------- 5% (within 3 Mos.


International Management Staffing.Agency,LLc WebStarts.com © 2018 Affiliate Program Designer Platform